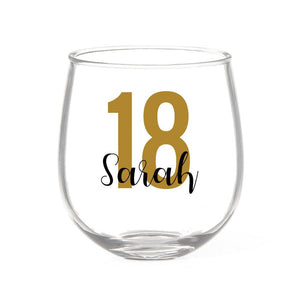 Age Stemless Wine Glass
Choose from a range of different designs and create a colour printed stemless wine glass personalised with your name and favourite colour! Stemless wine glasses also make the perfect gift for birthdays, weddings or anniversaries.
• Dimensions: Height: 95mm and Capacity: 495ml
• Care instructions - Hand wash only.
Deliver to Door: Approximately 7-10 business days
Click and Collect: Collect in 7-10 business days. We will notify you when your order is ready to collect.