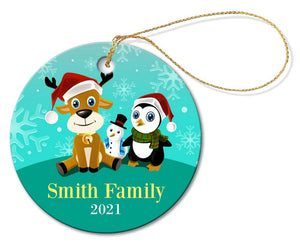 Family Round Decoration
Create your own personal decoration and add your name to a range of different designs! These cute decorations not only will look great on the Christmas tree but also as an everday decoration in your child's room!
• Made from porcelain.
• Comes with string for hanging.
• You name & design is displayed on both sides of the ornament.
Deliver to Door: Approximately 7-10 business days
Click and Collect: Collect in 7-10 business days. We will notify you when your order is ready to collect.